Build up your ideal home automation system with Canada's #1 home security provider
Choose your ideal residential security and home automation rate plans. Customize your package to meet your family's unique needs. Make sure you have peace of mind!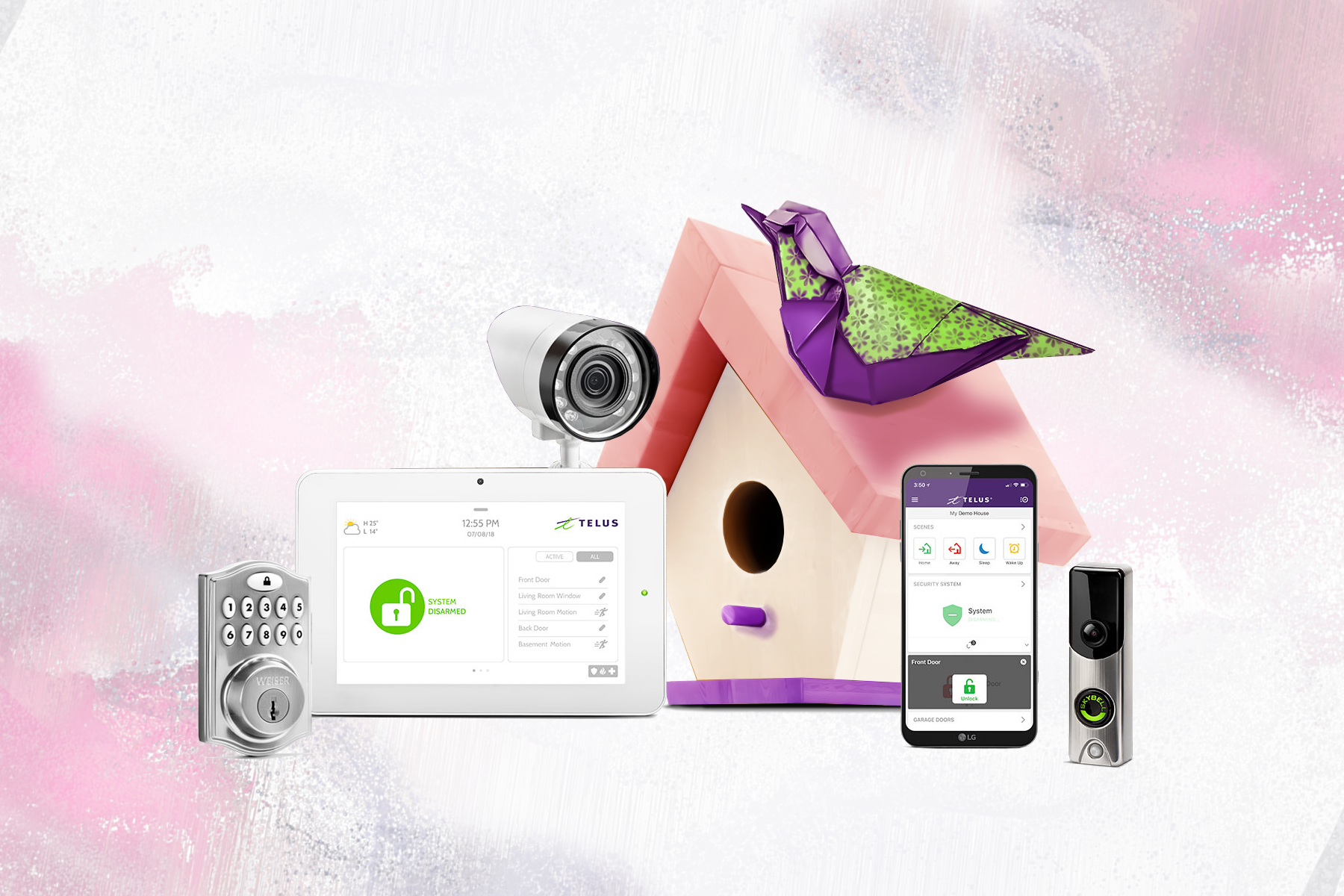 Protect and optimize your home with a SmartHome surveillance system
Control your home from your phone
See who's at the door, accept packages and let friends in, wherever you are. All this from the TELUS SmartHome application on your cell phone.
Smart home surveillance protects you
Our residential security plans include products such as motion detectors, auto-recording security cameras and door and window sensors.
150 years of experience in home security
Our SmartHome systems are backed by TELUS' award-winning network and ADT's proven security expertise.
TELUS SmartHome plans and installation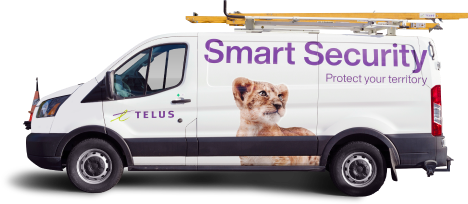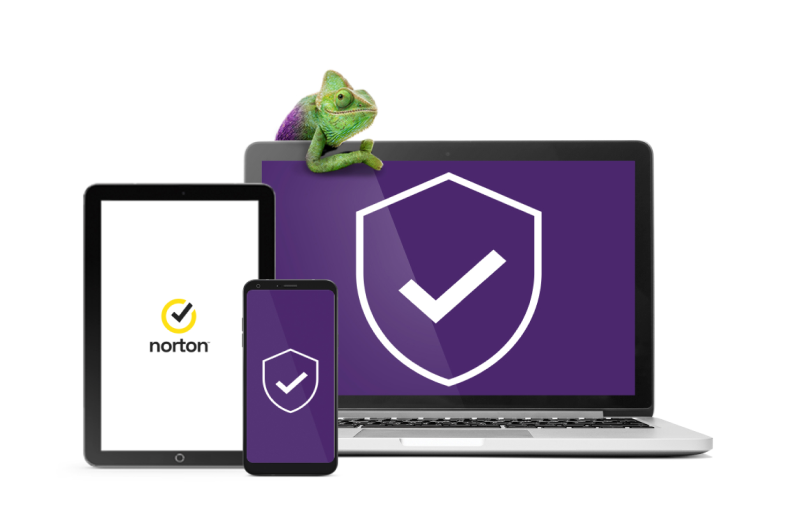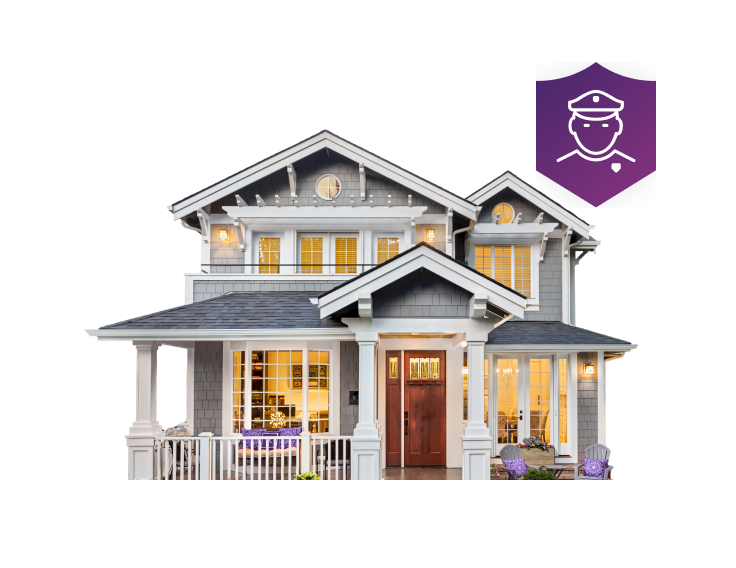 Do-it-yourself installation or leave it to the pros
Need help deciding where to place cameras or how to optimize your viewports? Get professional installation and we'll make sure everything's covered. Or, you can install it yourself !
Protect your home and your identity online
SmartHome Security plans include TELUS Online Security so you have the benefits of Canada's most comprehensive protection for your online identity, data and services.
Add Guard Response for ultimate peace of mind
A uniformed guard will verify alarms in person when you're unable. Just $5/mo. extra with any pro-monitored plan.
Download the easy app on your device today
Just scan the QR code with your phone. The SmartHome Security app is compatible with both iOS and Android
Security Cameras
Like having a second set of HD eyes, our cameras automatically record whenever there is motion inside or outside. You can watch from anywhere on your smartphone.
Outdoor Wi-Fi Camera
IndoorWi-Fi Camera
Slimline Wi-Fi Doorbell Camera
Security Sensors
Always know what's happening at home. Easy-to-install motion and window and door sensors to detect activity in your home anytime.
Motion sensor

Window & Door sensor
Hazard Detection & Control Panel
Protection against potential hazards whether you are away or just upstairs. Always know that your home is being protected from threats to your home. Every smart home needs its central command center.
Carbon Monoxide Detector
Smart Smoke Detector
Flood Sensor
Control Panel
Home Automation
Take your home to an even smarter level. Easily control your home's temperature, lights and devices with a single touch or even your voice.
Smart Plug

Smart Bulb

Smart Thermostat

Smart Lock

Smart Garage door opener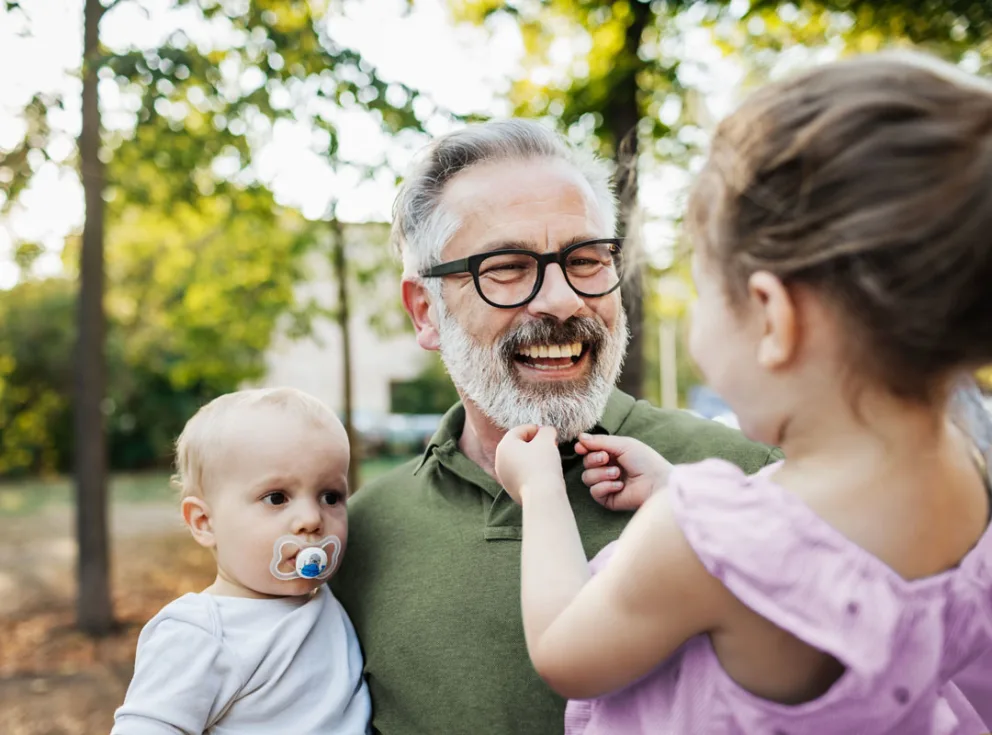 Savings on popular products
In addition to regular current offers, by being eligible for EPP, you can benefit from exclusive offers and discounts such as:
Installation fee at 0$
Additional $5 off Secure and Control + Video plans
And many others promotions !
Fill out this form to get a free submission !
Terms and conditions
A 3 to 5-year agreement may be required depending on the locality. Offer valid until January 16, 2023 inclusively. A one-time credit will be applied to the invoice for a new SmartHome Security subscription depending on the type of installation chosen by the customer, provided that the customer has not already subscribed to SmartHome Security for this same address within the preceding 90 days. For the Smart Automation Plus package: a $50 credit is applicable when the customer chooses self-installation or a $150 credit is applicable for professional installation. For Secure plan and above: a credit totaling $200 if the customer chooses the self-installation kit or a credit totaling $300 if the customer chooses professional installation. If the customer cancels their plan before the credit is applied in full, any unused portion of the credit will be forfeited. The customer will be required to refund any credit granted if they cancel their contract within 30 days.
A 3 to 5 year agreement may be required depending on location. Offer valid until January 16, 2023 or while supplies last. Delay of 6 to 8 weeks for the delivery of the voice assistant. The voice assistant is only available for online order of TELUS SmartHome Security, except Smart Camera plan. One Amazon Echo Show 5 is offered per customer on the subscription of Smart Automation Plus plan or higher. The voice assistant cannot be substituted for credit. Available to customers who have not subscribed to TELUS SmartHome Security at the same address in the past 90 days. If service is canceled within 30 days, the voice assistant must be returned in good condition, otherwise its cost ($100 plus taxes) will be charged to the customer.
*Voted most trusted Alarm Service brand by Canadian shoppers based on the 2022 BrandSpark® Canadian Trust Study.